June 2015
June 1, 2015 marked the start of TAG's 20th year in business!
As we cross this milestone, we continue our commitment and dedication to partnering with U.S.-based companies and financial institutions doing business globally to structure the best possible trade finance solutions for their businesses.
Thanks to all of our clients, partners and friends who are the foundation of our success!!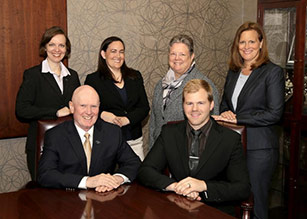 Back Row L-R: Ursula, Sara, Leslie, Jackie Front Row L-R: Curt, Mason
TAG Wins "E" Award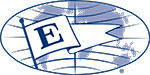 TAG is honored to be recognized with the President's "E" Award for Export Service by the White House and the U.S. Department of Commerce for our ongoing contribution to increasing U.S. exports. This award symbolizes the highest recognition any U.S. entity may receive for making a significant contribution to the expansion of U.S. exports. It highlights our creative approaches to risk mitigation and export finance and our dedication to educating, training, and consulting our clients on the many tools available to support export opportunities.
We are among friends with our fellow award winners.
For a complete list of 2015 "E" Award winners, click here.
New Edition of "A Basic Guide to Exporting" Now Available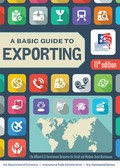 The U.S. Commercial Service has recently updated this signature publication with an eye toward small- and medium-sized companies that are looking to grow their business through exports. Be sure to check out Chapters 14 & 15 - dedicated to Methods of Payment and Financing Export Transactions!
You can view and download the full report here.
The Clock is Ticking on Ex-Im Bank's Reauthorization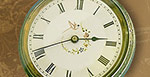 After receiving a last-minute short-term extension last fall, Ex-Im Bank's current authorization is set to expire on June 30, 2015.
What Can You Do?
Tell Congress that Ex-Im Bank support is important to your business. By using this link (or typing in www.exportersforexim.org) and clicking on Take Action, you can search by your zip code and send a pre-drafted message to your Congressperson in less than 5 minutes.
Call TAG!
If you are concerned about the possibility that Ex-Im Bank may not be re-authorized in June, and are wondering about the impact that could have on your business, please contact us. We can talk through your specific situation and insurance or financing needs. TAG can help you compare your available options - for all markets - domestic and foreign.
Meet the WI Department of Agriculture, Trade and Consumer Protection!
The Wisconsin Department of Agriculture, Trade and Consumer Protection ("DATCP") works to assure safe food, healthy people, animals, plants and environment, vibrant agriculture and fair business practices. The international team at the DATCP provides technical expertise and market development programs to food and agricultural companies. Specifically, companies can reach out to the team to receive information about the export process, trade activities; assistance with export documentation, market information; and education about the development of successful international strategies. DATCP can also offer reimbursement for companies attending international trade shows. For a list of upcoming activities, click here. To contact the DATCP, click here.
Euler Increases CAP Coverage
Effective March 2015, Euler has enhanced the coverage available under their CAP programs as follows:
The maximum available limit for CAP is doubled from $1.5 million to $3 million.
The target minimum limit size for Power CAP has been reduced from $5 million to $3 million.
CAP programs are a set of credit insurance products that can be endorsed to your existing Euler Hermes policy, enabling you to purchase additional coverage on credit limits that have been fully or partially declined. For more information, call TAG, or visit Euler Hermes.
As always, we value our relationship with you. If we can be of assistance in any way, please let us know.

Kind Regards,

The TAG Team
Curt, Leslie, Ursula, Jackie, Sara and Mason

We appreciate your feedback! Please let us know what you think. If you have ideas for content you'd like to see in future issues, do let us know. Remember, "We Work for You!"
Share our expertise
Are you interested in having a representative from TAG speak at your event or make a presentation at your company? Please Contact Us Today!