December 2020

Well, 2020 has been a year like no other! Congratulations on your resilience and fortitude in weathering this year's unique challenges! Wishing you all a very happy, peaceful and healthy holiday season! At TAG, we are all so very thankful for your support and partnership during a year filled with uncertainty. We are optimistic about the possibilities for 2021, as our world unites to address the pandemic in the year ahead.
LOOKING FORWARD TO...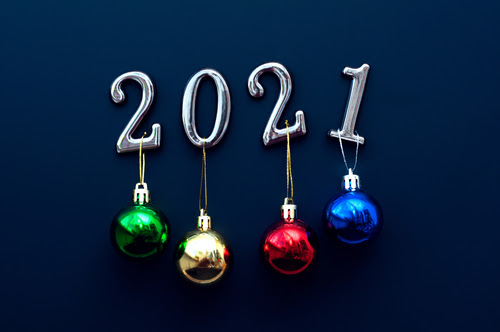 Trade Credit Insurance Update
As many of you are aware, it has been a turbulent year in the trade credit insurance industry, as U.S. exports plunged a historic 25% this Spring, manufacturers temporarily shutdown operations throughout the world and credit markets tightened significantly. The COVID-19 crisis certainly qualified as one of those unexpected insurable events that protected our clients against non-payment losses. As the fallout continued, some private insurers pulled back coverage as late payments and claims mounted. Many insurers offered payment and claim filing extensions during the first few months of the pandemic. EXIM Bank remained steady throughout the crisis and did not implement drastic coverage changes.

The current underwriting climate demands more information, financial transparency and recent updates on how companies' operations have been impacted by the pandemic. As brokers, we are helping our clients navigate the shifting trade credit insurance landscape and pivoting to other solutions when necessary. Much time is spent on policy compliance, as now more than ever, it is crucial to understand important reporting, filing and documentary requirements. We remain a steadfast partner with our clients throughout this unprecedented time in history.

Moving forward, we realize that planning for 2021 is a guessing game, but it is definitely a good time to review your existing trade credit cover or revisit a new policy if you don't currently haveConcept business growth and risks in 2021 year covid-19. Businessman hand arranging wood block stacking with business growth in 2021 year_ business onboarding_ coronavirus_ protect your business.one. Whether you trade internationally, domestically or both, trade credit insurance protects against non-payment losses, provides access to more cash and assists with sound credit practices. By having this tool in place now, you will be ready for the expected economic recovery from the pandemic induced recession of 2020. Don't hesitate to contact us to discuss the options!

As always, we value our relationship with you. If we can be of assistance in any way, please let us know.

Kind Regards,

The TAG Team
Leslie, Jackie, Bruce, Andrew, Mason, and Mary Lynn

"4-time" EXIM Bank Broker of the Year Award

We appreciate your feedback! Please let us know what you think. If you have ideas for content you'd like to see in future issues, do let us know. Remember, "We Work for You!"
Share our expertise
Are you interested in having a representative from TAG speak at your event or make a presentation at your company? Please Contact Us Today!