Happy Holidays!!
from Trade Acceptance Group, Ltd.
We wish you and your loved ones a very happy Holiday Season and all the best in the coming New Year!

December 2014
As we take time to celebrate all that we are thankful for, we think of our wonderful clients, friends, and colleagues. Thank you for being part of our bounty this Holiday Season!
STEP Grants available!
The State Trade and Export Promotion (STEP) Grant Program (STEP) is a pilot Federal-State partnership grant initiative managed by the U.S. Small Business Administration, intended to increase the number of small businesses that export and the value of exports by the small business sector. Additional funds have been made available in some states. For more information on the SBA program, including state-by-state funding and contact information, click here.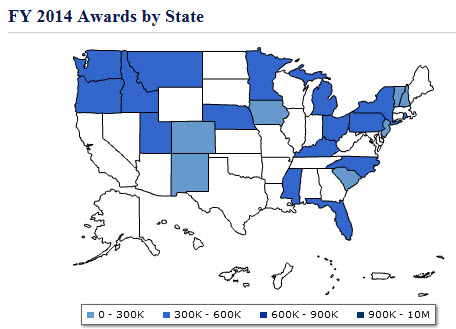 Minnesota
The Minnesota Department of Employment and Economic Development (DEED)'s STEP Program funds will support global business development missions; statewide export education seminars as well as direct grants for companies. Participants may be first-time exporters or companies that currently export but are interested in expanding into new international markets. Eligible companies are able to apply for up to $7,500 in financial assistance. For more information, click here.

Michigan
Qualifying Michigan companies can use the MI-STEP program to help diversify their customer base, provide long-term stability and create new jobs. Eligible companies may qualify for up to $12,000 in assistance to offset 50% of their marketing-related costs. For more information, click here.

Iowa
The Iowa Economic Development Authority will disburse grant funds via the following programs to help eligible Iowa companies develop or expand their export markets: the Technical Trade Assistance Program (TTAP); Domestic Trade Assistance Program (DTAP); Expanded Export Trade Assistance Program (ETAP); and the Product Trade Assistance Program (PTAP). For more information, click here.

Illinois
Illinois' State Trade and Export Promotion (ISTEP) program provides Illinois' small and medium-sized businesses with both financial and technical assistance to increase their exports. The ISTEP program includes 3 options for Illinois' companies to grow their export sales: Group Trade Missions, Individual Foreign Market Sales Missions, and assistance to achieve product compliance certifications. For more information, click here.
Holiday Reading List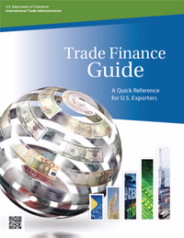 The U.S. Department of Commerce's Trade Finance Guide
A recommended resource on methods of payment for international trade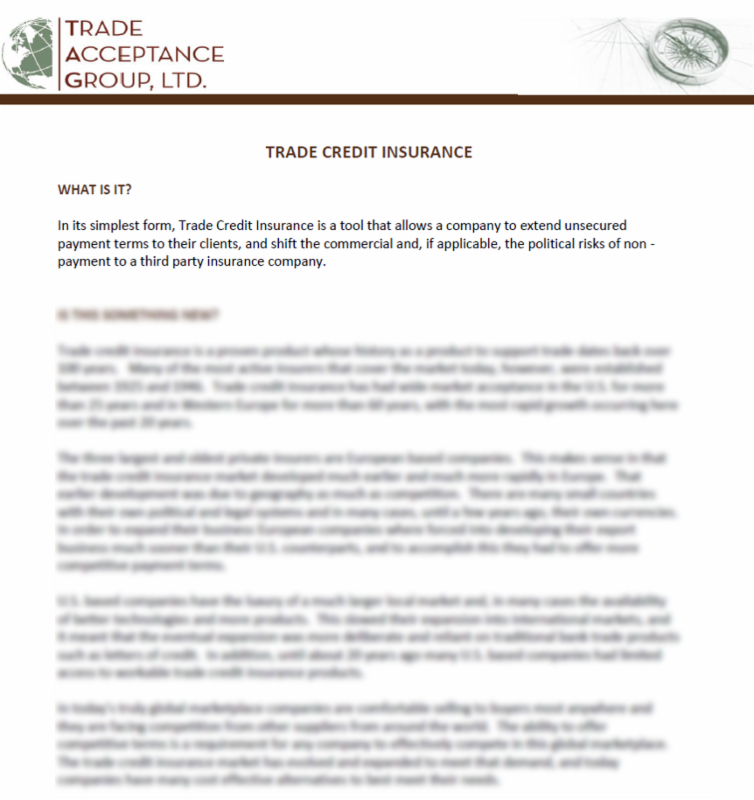 TAG Credit Insurance Primer
Impress your friends and family with your knowledge of terms such as "Aggregate Limit" and "Loss Payee"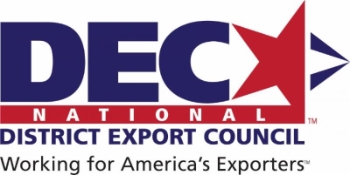 Learn more about the National District Export Council
Then contact Curt or Ursula to find out what resources are available for exporters in Minnesota and Illinois!
As always, we value our relationship with you. If we can be of assistance in any way, please let us know.

Kind Regards,

The TAG Team
Curt, Leslie, Ursula, Jackie, John, Sara and Mason

We appreciate your feedback! Please let us know what you think. If you have ideas for content you'd like to see in future issues, do let us know. Remember, "We Work for You!"
Share our expertise
Are you interested in having a representative from TAG speak at your event or make a presentation at your company? Please Contact Us Today!